Relaxation - Fun - Pleasure
Holiday home vacation with the service of a hotel
Customised and tailored to your wishes we offer an excellent range of services and leisure activities, suitable for every taste: for singles, couples and families. At the Pareus Beach Resort you are free to choose. Decide on whether you want to enjoy your holiday completely self-sufficiently or if you want to have more service now and then. You can decide each day anew - quite individually.
Our carefully selected range of services and leisure activities are suitable for everyone: for singles, couples and families.
Do you fancy a bike ride, cultural discovery tours or culinary experiences? We have put together a range of different activities for you - in and around Caorle. Start off your holiday for example in a relaxed manner with our fresh Pareus breakfast.
Be inspired by what we have on offer: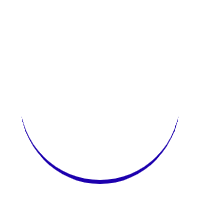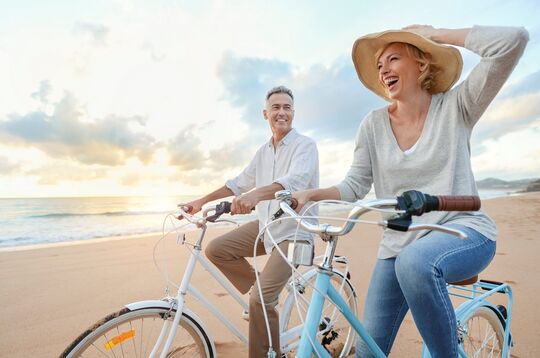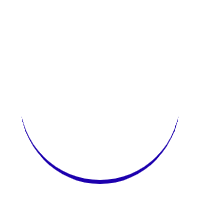 GOOD MORNING
Delicious breakfast
For a good start into the day
With our morning service, you start the day with pleasure.
Book your favourite breakfast box - sweet, savoury or gluten-free - and bring it conveniently to your flat. Your breakfast box will be ready for you in the morning in our CLUBHOUSE. Decide each day anew which and how we can brighten your mornings.
Would you prefer to have your breakfast served? Then come and visit us at the Caffé & Snack Bar in the Clubhouse. We are looking forward to seeing you.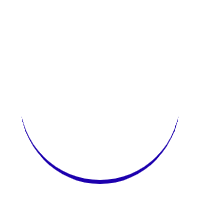 Caffé & Snack-Bar CLUBHOUSE
Breakfast, snacks and Happy Hour
also by the pool
With our service, your day at the resort will be a complete pleasure.

The perfect place to enjoy a delicious breakfast, refreshing drinks, a snack between meals and happy hour directly by the pool - we offer pool service - or on the terrace of the CLUBHOUSES with a view over the pool landscape.
Treat yourself with a tasteful break, relax in the shade of the palm trees, let yourself be carried away by the music and "LIVE your moment".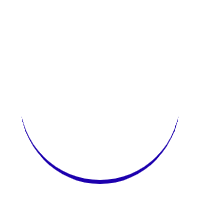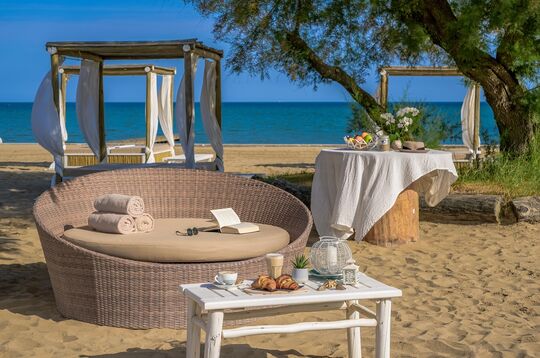 Buon Appetito

Baia Blu Beach Bar
Dining with a view
At the Baia Blu Beach Bar - only about 100 metres from the Pareus Beach Resort - you can spend the whole day relaxing and indulging in culinary delights. In the morning, come here to enjoy a small Italian breakfast and the first rays of sunshine. For lunch, a snack, an ice cream, a cool drink and a proper lunch. Dinner will then be romantic - under the stars and with your feet in the fine sand.
Experience pleasurable moments with the wide view over the endless sea. Learn more about the Beach Restaurant Baia Blu.

Creative time and Babysitting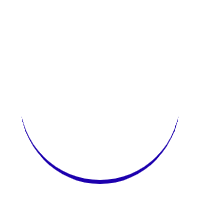 Happy Kids - Happy Parents

Creative time for children and babysitting
In high season and on request
In high season we offer children's entertainment at the CLUBHOUSE. We look forward to many games, artisitc works and lots of fun!
Would you like to enjoy some couples' time in the evening or during the day? Then a babysitter is available for you in the high season. On a For a fee and on request (please give us at least 24 hours notice) we will look after your children in your flat or in the resort.
Please contact the reception for further information and booking of this service.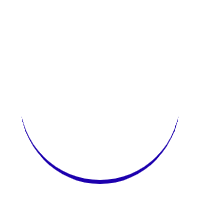 DISCOVER CAORLE AND SURROUNDINGS
By bike or e-bike
Actively experience the surroundings and Caorle
Actively explore Venetia - Caorle and the area surrounding it have a lot to offer. Whether by bike along the beach, right in front of the Pareus Resort to the old town of Caorle, or in the hinterland: it is flat everywhere, beautiful countryside and there is always something to discover.
You can get bikes and e-bikes directly from us at the Resort from our partner "Bike and Go". Take individual tours on your own or get to know the area together with our special tours: from secret places in nature to gastronomic specialities. Discover Venetia.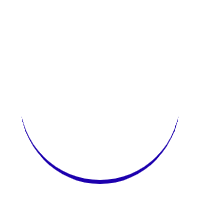 By bus directly to Caorle
Bus connection to the centre of Caorle
from May 13th, 2023 to September 30th, 2023
Bus stop directly in front of the resort
Simply travel to Caorle - by bus, which leaves directly in front of the Pareus Beach Resort. In high season even until late at night. Enjoy a cosy dinner in Caorle, a good glass of wine and then the bus will take you back to the resort.
The journey takes around 20 minutes. The fare is 1.50 Euro per ride, per person; children up to 3 years are free. Tickets are available at the Clubhouse or at Pareus Reception. (Please note - tickets can NOT be purchased on the bus!)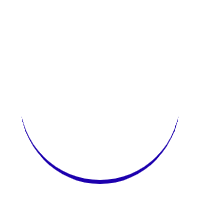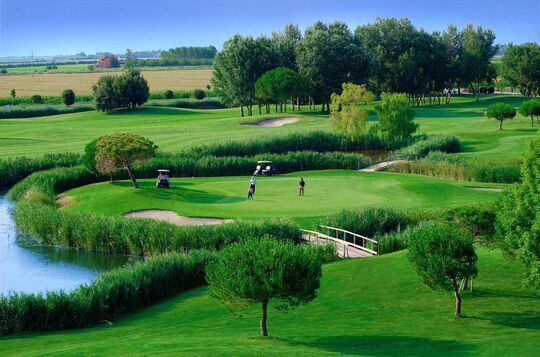 DIRECTLY IN THE NEIGHBOURHOOD
Golf with a view of the sea
Suitable for professionals and beginners
Learn golf, play golf directly in the neighbourhood to the Pareus Resort. It is wonderful, relaxing and healthy to walk across this green course. It is also a pleasure when the golf course is directly by the sea. The golf club Pra' delle Torri is situated between Caorle and Eraclea, directly neighbouring the Pareus Resort Caorle. It is a wonderful 18-hole sea course.
It is impressive at 6045 metres with a par of 72. Three of the first nine holes border directly with the beach. The view of the sea is captivating. Our guests benefit from a 30% discount on the green fee.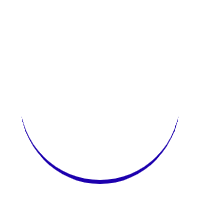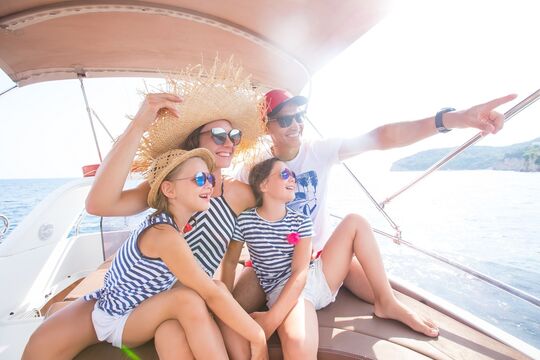 AHOI - SAIL ALONG THE WATERWAYS
Motorboats that anyone can drive
Discover the surroundings from the water
Sail across the water in a small boat, stop for a swim and let yourself be carried away: Explore the idyllic waterways in Caorle's lagoon alone with your booked boat provided by our partner.
Or discover the 25-kilometre-long Venice Lagoon and the beautiful landscapes on Veneto's Adriatic coast. Flora and fauna, historical buildings like the "Casoni" and endless views await you on your outdoor trip. Fun for the whole family.

A special and entertaining way to discover Veneto. Pure chilling out.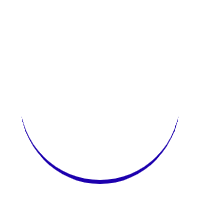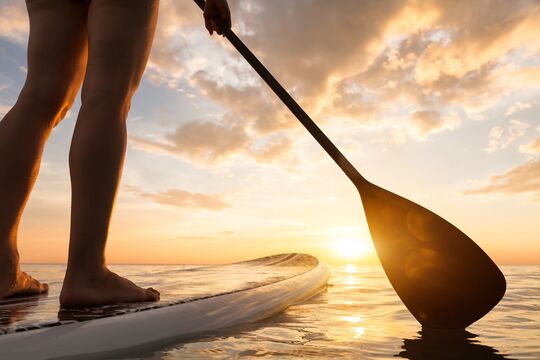 WATER SPORT
Water sport - something for everyone
Water park invites people of all ages
Sailing in the wind: for active sportsmen and women there are windsurfing and sailing courses on offer. Depending on level and fitness there is the right course available for everyone.
Those who enjoy something quieter can take a stand-up paddling course and learn a new way of balancing.
There is also another kind of water sport - our partner "Aquafollie" water park has everything that people of all ages could wish for. Big slides, children's pool, lawns for sunbathing and much more.