The small fishing town of Caorle on the north Italian Adriatic coast lies between the lagoon city of Venice which is around 60 kms away and Trieste which is around 120 kms away.
Due to the excellent infrastructure, Pareus Beach Resort in Caorle can be easily reached both by car but also comfortably by train and plane.
Individual arrival by car is practical and also ensures independent mobility in situ and a holiday to your personal taste.
Do you enjoy watching the passing scenery when travelling? Your Pareus holiday home can be quickly and comfortably reached by plane and train via one of the three airports - Venice, Treviso and Trieste.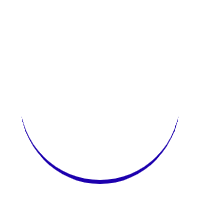 YOUR TANK FULL OF SUNSHINE
At the resort, 20 e-charging stations will enhance your holiday in Caorle: with green energy - and free of charge for you as a resort guest - you can discover the beauty of Veneto.
We will also be happy to share all our insider tips with you for your excursions.
Caorle is only a stone's throw away by plane. From the selected airport of arrival your onward journey to Caorle can either be made flexibly by rental car or by public transport. We would be happy to arrange for your private transfer (at a fee) to the Pareus Beach Resort.
Arrival by plane:
Amsterdam – Caorle: ca. 1.5 hours
Luxembourg – Caorle: ca. 1.5 hours
Warsaw – Caorle: ca. 1.5 hours
London – Caorle: ca. 2 hours


Minutes by car from airport to Pareus:
Venice - Caorle ca. 50 km | ca. 60 minutes
Treviso - Caorle ca. 60 km | ca. 60 minutes
Trieste - Caorle ca. 85 km | ca. 75 minutes
Caorle is the ideal destination not just from the air but also by car and train.
When arriving by train we recommend you travel to the train stations of San Donà di Piave, San Stino di Livenza and Portogruaro. You will subsequently reach Caorle by public ATVO buses, waiting taxes or a rental car.
Arrival by car:

Munich – Caorle: 520 km | ca. 5 hours
Venice – Caorle: 520 km | ca. 5.5 hours
Hungary – Caorle: 655 km | ca. 6.5 hours




Minutes by car from train to Pareus:

San Donà di Piave - Caorle: 32 km | ca. 30 minutes
San Stino di Livenza - Caorle: 23 km | ca. 25 minutes
Portogruaro - Caorle: 29 km | ca. 30 minutes